Discover the Charm of Columbia, SC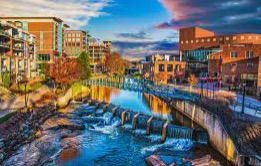 A Guide to Relocating to this Southern Gem
If you're considering a move to Columbia, South Carolina, you're in for a treat! Known for its warm hospitality, friendly people, and beautiful landscapes, Columbia offers a high quality of life that appeals to a wide range of individuals and families.
One of the most attractive aspects of Columbia is its affordable cost of living, which is significantly lower than other major cities in the United States. Housing prices are particularly reasonable, making it an ideal location for first-time homebuyers, retirees, and families looking for a place to settle down.
Columbia also offers a vibrant arts and cultural scene, with numerous museums, theaters, and music venues located throughout the city. If you enjoy the outdoors, you'll love the many parks and green spaces that Columbia has to offer, including the Congaree National Park, the Riverbanks Zoo and Botanical Garden, and the Saluda Shoals Park.
Additionally, Columbia is home to several universities, including the University of South Carolina, which brings a youthful energy to the city and offers many opportunities for education and research.
If you're a foodie, you'll appreciate the diverse culinary scene in Columbia, with a wide range of restaurants offering everything from Southern comfort food to international cuisine.
Overall, Columbia is a wonderful place to call home, with something to offer for everyone. Whether you're looking to relocate for work, family, or simply to enjoy a better quality of life, Columbia is definitely worth considering.